Hummus, the simple dip of chickpeas, olive oil, lemon juice and salt, has America under a spell. The New York Times reported that the hummus industry has grown from just a $5 million dollar business 15 years ago, to one that totaled $530 million at U.S. food retailersin 2012.
If you're not really into hummus, we bet you know someone who is. Your best friend, your mom, your landlord — they're all eating hummus. The savory dip is just irresistible. And don't worry if you just can't stop dipping pita in hummus — we've found 10 great reasons why it's completely acceptable to eat hummus every single day of your life.
1. The nutrients in hummus could help you with weight management.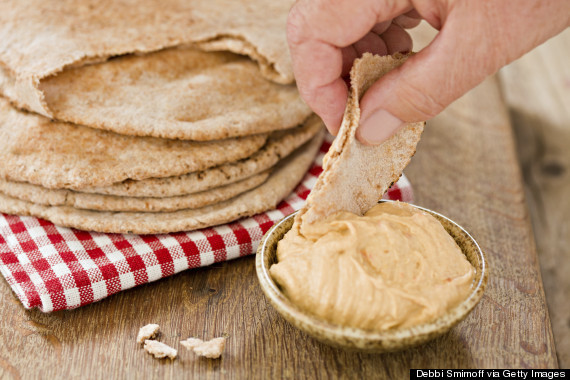 Nutritionist Peggy Kotsopoulos told Fitness magazine that since hummus is so rich in protein, it can help fight hunger cravings and balance blood sugar levels. This could help curb excessive snacking. Kotsopoulos also says that the iron content in hummus helps boost your energy, which could make you more motivated to hit the gym.